Urgent Dental Care
Available for the Residents of Frayser, TN
If you are dealing with pain in your teeth or gums you do not have let it go untreated until your regular dentist is open. In fact, waiting too long for treatment can be risky because pain and swelling is typically a sign that something is very wrong and it is unlikely to go away on it's own.
A dental emergency is a serious problem and you should seek medical attention immediately!
The office of Hayes Family and Cosmetic Dentisty is available for handling all dental emergencies. We are just a phone call and a short ride away for people living in Frayser. So, if you need a dentist right now…give us a call at the number below.
Emergency Dental Care for Residents of Frayser, TN
901-495-2813
Hayes Family & Cosmetic Dentistry
Our Office is Located at…
242 Poplar View Parkway, Suite A
Collierville, TN 38017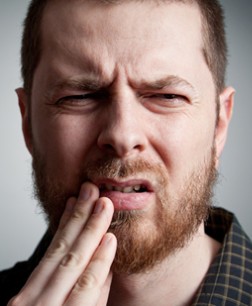 What Are Some Types Of Dental Emergencies That A Dentist Can Treat?
Dentists are equipped to treat a variety of dental emergencies that can occur, and often are available outside of normal business hours to treat patients that have experienced one.  Dental emergencies can result from many different causes, the most common of which is trauma.
Trauma injuries can result anytime the teeth have a sudden and unexpected impact with a hard object.  They frequently result from automobile accidents, but also can be caused by other events such as a trip and fall, a thrown object such as a baseball making contact with the mouth, or from accidents occurring while exercising.
Injuries can include cracked or broken teeth, teeth that are loose or that have been knocked completely out, injuries to the gums and soft tissues of the mouth, and other types of injuries.  Other injuries that could make emergency dental care necessary include getting objects lodged between teeth or in braces, fillings and crowns becoming dislodged or loose, or braces being damaged.
When teeth get knocked out, it is particularly important to seek dental care because there is a limited time window for the tooth to be able to be replanted in the mouth.  This time window is usually limited to about one hour, and a lot depends on what has happened with the tooth prior to arrival at the dentist's office.  It is recommended that you avoid handling the tooth by the root.  You should also keep the tooth moist, preferably with milk or a specially made solution for transferring dislodged teeth in if you have access to some.
A dental emergency can be a frightening thing. What is important is to keep calm and level-headed.  Contact our office as soon as possible and take any necessary steps to stop the bleeding and treat your pain.
Urgent Dental Care for Residents of Frayser, TN
901-495-2813