24 Hour Emergency Dentist
Available for the Residents of Germantown, TN
Do you have a dental emergency? Don't let your pain get worse. If you are experiencing pain in your mouth, then this is a sign that something is wrong. A dental emergency is a serious problem and you should seek medical attention immediately.
Emergency Dental Care for Residents of Germantown, TN
901-495-2813
Hayes Family & Cosmetic Dentistry
Our Office is Located at…
242 Poplar View Parkway, Suite A
Collierville, TN 38017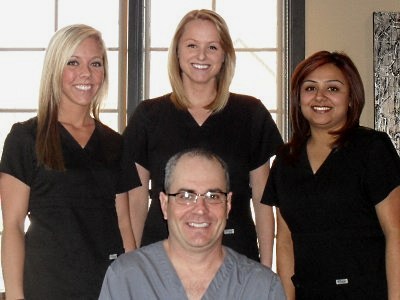 We specialize in handling dental emergencies 24 hours a day, 7 days a week. If you live in Germantown call our nearby dental office for urgent dental care right now for an immediate appointment.
We treat the following dental emergencies: broken teeth, chipped teeth, severe toothache, gum pain, bleeding gums, swollen gums, abcess, broken dentures that need repair or relining, loose crowns, loose fillings, damaged bridge work, broken or damaged dental implants, and more.
Professional Advice For Dealing With A Broken Tooth
When you break a tooth, your first inclination may be to panic, especially if the damage was sustained at a time or on a day when a dentist may not be available. Have no fear, however, as there are things you can do for yourself which will ensure the best possible outcome.
1) Clean Your Mouth And Save Any Tooth Fragment
Rinse your mouth with warm water, and soak the piece(s) of broken tooth as well. Make sure the area is clean, and place the tooth fragment in a bag with a tight seal. We may need it to reassemble your broken tooth later.
2) Apply Gauze To The Broken Tooth
Use a compact consisting of gauze or a wash cloth, and hold it down tightly on the broken tooth. This will help to protect any exposed nerve, and to stop bleeding. Hold it in place for at least 10 minutes in the case of bleeding, and keep it covered if there is nerve exposure until you can get to see someone for it.
Use Ice And Ibuprofin
If you experience a great deal of pain with your tooth, take an over the counter remedy as needed. Also, place an ice pack over your broken tooth. This will alleviate swelling, which make you more comfortable.
Once you've addressed the immediacy of your situation, get on the phone and call us to make an appointment to have your broken tooth fixed. Give as much information as you can, so that we can be prepared to make the quickest and most suitable repairs as possible.
Questions Your Emergency Dentist Will Need You to Answer
When calling our emergency dental office it is helpful if you can answer the following questions so that we can provide the best dental care possible:
What is the nature of your dental emergency?
When did it start?
Is there any swelling?
What is the degree of the pain, on a scale of 1-10?
Are you having any hot or cold sensitivity?
What medications are you taking? Antibiotics? Pain killers?
For 24 Hour Dental Emergency Care in Memphis, including Germantown, TN