Emergency Dentist
Available for the Residents of Whitehaven, TN
Are you dealing with pain in your teeth or gums? Don't let your pain go untreated for too long because it is unlikely to go away and it is most likely a sign that something is very wrong. A dental emergency is a serious problem and you should seek medical attention immediately.
Our office specializes in handling dental emergencies. We are just a phone call and a short ride away for people in the greater Memphis area, including Whitehaven. So, if you need a dentist right now…give us a call at the number below.
Emergency Dental Care for Residents of Whitehaven, TN
901-495-2813
Hayes Family & Cosmetic Dentistry
Our Office is Located at…
242 Poplar View Parkway, Suite A
Collierville, TN
Tips To Keep In Mind If You Have A Dental Emergency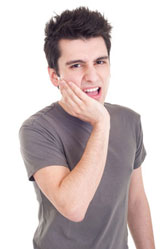 Dental emergencies can be a very frightening experience for any of us, particularly children.  How you respond to a dental emergency can have a direct impact on whether or not a tooth can be saved, depending upon the nature of the emergency.  We recommend patients that are experiencing a dental emergency to call us as soon as is possible following the occurrence of the emergency so that we can prepare for your visit.
When you call our office following a dental emergency, be prepared to give as much detail as possible regarding the nature of the emergency.  Dental emergencies can occur from a variety of causes including trauma, infections, or even abscesses can form causing the patient severe pain.  We will advise you on first aid to treat your pain and any other steps that you should take prior to arriving at our office prior to ending the call.
If you have had a tooth dislodged, it is best to arrive at our office within an hour of the injury.  The quicker that you can make it the more likely it will be that we will be able to save your tooth.  You should collect the tooth as soon as possible, taking care to handle it only by the crown and never by the root.  It is best to transport the tooth in a saline solution or milk, but never water.
Every dental emergency warrants a call to our office. Don't take for granted that you're pain will go away on its own.  We will assess the nature of your situation and advise you on steps to take prior to your arrival that could make a huge impact on your recovery from the emergency.  Quick emergency response can help to prevent infection and can lead to quicker recovery time.
Emergency Dentistry for Residents of Whitehaven, TN
901-495-2813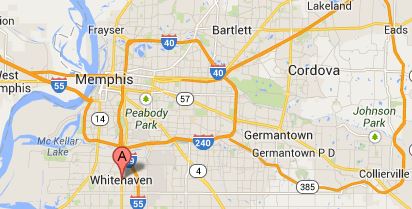 Whitehaven and Memphis, TN – 38109, 38116